Gift Shop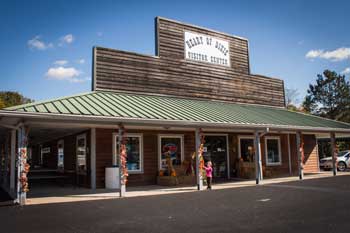 Available in our Gift Shop are a large variety of railroad related gifts, souvenirs, and amenities. We offer snacks, soft drinks, bottled water, and an Automatic Teller Machine (ATM). During your visit, please be sure to browse through our store to find that perfect train for your favorite rail fan!
Example of items available in our gift shop:
T-Shirts Railroad Hats Toy Trains
RR Books Coffee Mugs Train Whistles
RR Videos Train Jewelry Children's Books
Tin Signs RR Hat Pins Posters & Puzzles
RR Patches


Support the Museum!
All proceeds received from gift shop sales help to support the mission of the Heart of Dixie Railroad Museum's continuing efforts to preserve, protect, and operate the various railroad artifacts within our collection. Our friendly, all volunteer staff will gladly assist you in finding that special railroad item!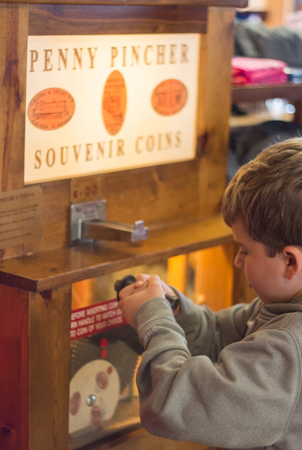 Squash A Penny!
Our museum discourages the placing of coins on our railroad tracks due to its inherent danger but our gift shop penny press offers visitors the chance to choice from 3 custom museum train designs, providing an inexpensive custom souvenir to take home.
Do we offer items for sale by mail order or online?
The gift shop currently does not offer items for sale by mail order or online at this time.
Hours of Operation
Tuesday - Friday 9:00-2:00
Saturdays 9:00 - 4:00
Closed Sunday & Monday except for special events.